See the Current Method for Cake Baking, its Ingredients and Preparation process-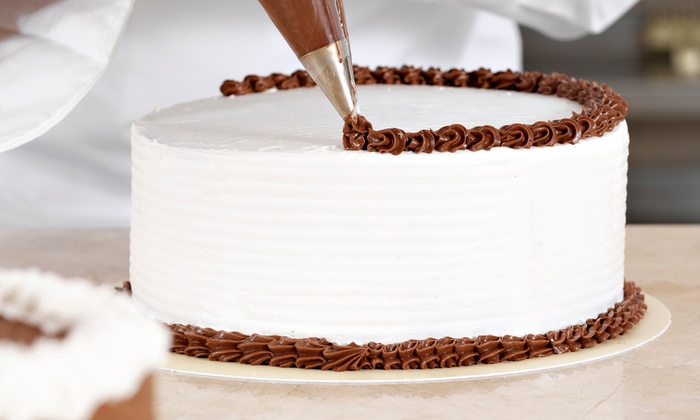 This article will teach and guide you on how to make Cake without paying any teacher to assist you. The idea of learning this procedure is important because everybody need Cake at one time or the other. Cake can be used for wedding, Birthday, Anniversaries and many other ceremonial events. The procedure of how to make Cake  by your self is Contain in the article below. try it today or next!
The Ingredients for making Cake
Flour 1kg
Margarine 1kg
Sugar 1 cup
18 raw eggs
Flavor
1 sizable nutmeg
Half sachet mixed fruits
Browning (depending on how brown you want it to look like)
Brandy i.e kia kia
Milk (Optional)
Equipment needed for making cake
Bakery pan
Wooden spoon
Bowl
Oven (electric or local)
Method of Preparation of cake

Below are the steps that are involved in the mixing of Cake
Soft flour and measure into a clean dry bowl
Mix margarine/butter and Sugar to fluffy texture is a separation clean dry bowl
Add baking Power to soft flour and mix well.
Wash eggs break and whist with milk in another container
Add liquid to dissolve flavor to the above mixture
Add all mixture to the four maintaining anti clockwise direction to let into the mixture
Heat the Oven to high temperature for three minutes before baking
Then reduce the temperature after sometimes (about 20 minutes of baking and to complete baking until golden brown
Bring down to cool. Icing can be done the next day.
Icing process (royal Icing)
Ingredient for Icing
1 packet of Icing sugar
Color of your choice
Flavor and flour
Raw egg
Equipment for making Icing
King pumps
Bowl
Egg whisker
Also Read:
Procedure for Mixing the Ingredient for Icing
Break the eggs and Separate the Abdomen from the white part of egg. White part is needed for the icing
Whisk egg [white part] until it becomes foamy. Remove the foams.
Add flavor, icing sugar to the mixture.
Add color and mix until it forms starchy then add to the washed pumps and designing of your choice
Note: The major difference between queen cake and ceremonial cake is that fruit are soaked in brandy for about three days before baking day
Better ways to be updated regularly on more beneficial article like this
See the Current Method for Cake Baking, its Ingredients and Preparation process